Preorder the book for just $0.99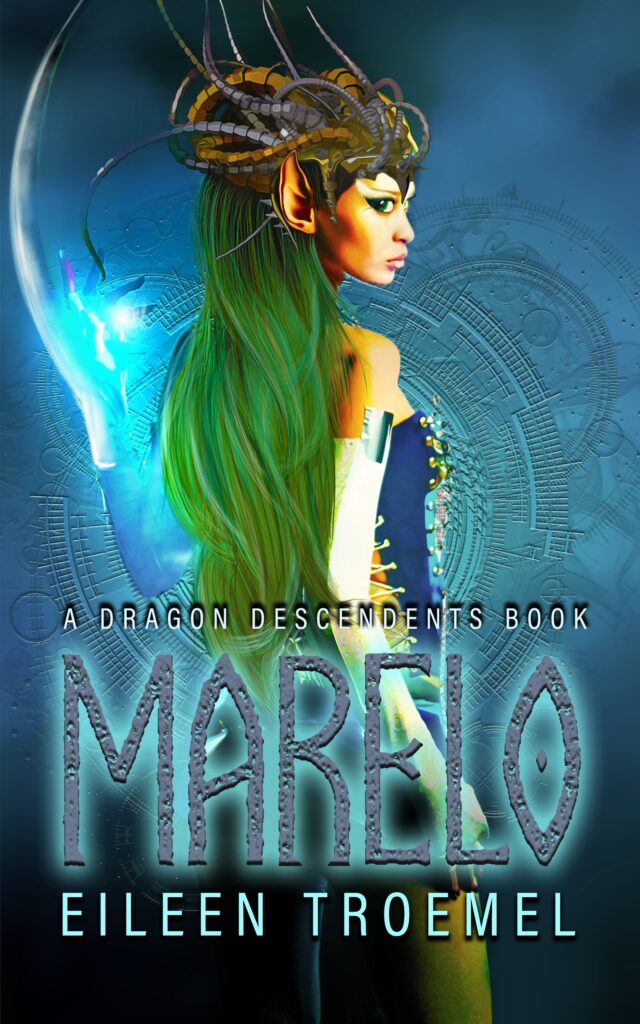 Blurb
Marelo studies water dragons. Bandor studies her heart.
Driven to succeed, Marelo focuses on her studies. She doesn't have time for males claiming her as a mate. She came here to study the dragon's ancestral home. She will find the evidence she needs while avoiding all males especially Bandor who makes her heart rush.
Bandor takes one look at Marelo and knows she's his mate. Her haughty demeaner doesn't put him off. She's his mate, he'll do anything to win her. But he has secrets only his mate can know. Can he convince her to be his mate or will it take something more?
Preorder your copy of Marelo for only $0.99, available on April 2.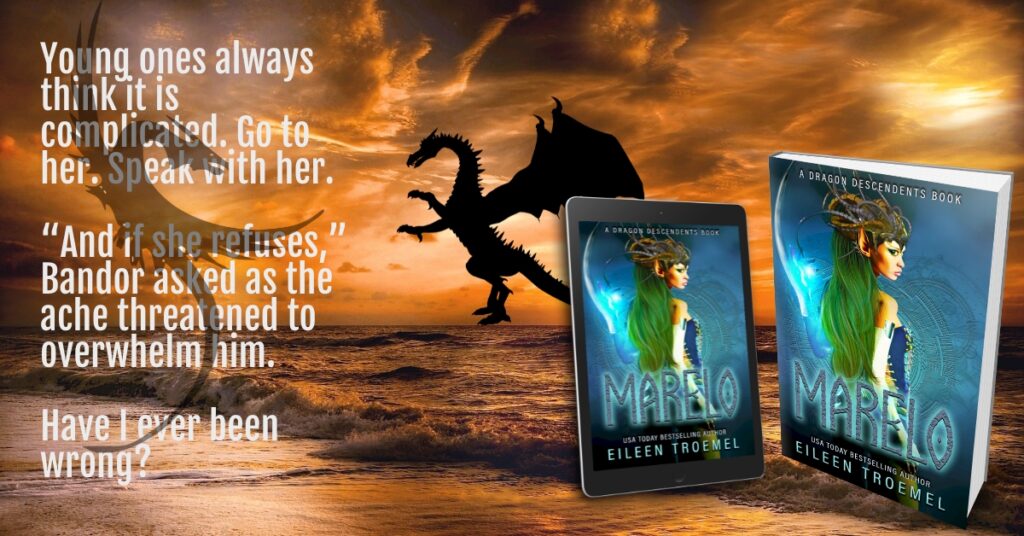 Review:
A fantasy and adventure reader's delight
What's not to love about fantasy/adventure stories? Especially one that is so vivid and rich in descriptions, yet simplistic enough to take me by the hand and lead me to the world of Marelo, a Dragon Descendents Book by USA Today Bestseller author Eileen Troemel.
I need to be guided to a new world when I read a fantasy/adventure story and to become familiar with its surroundings, villages, the characters, the conflicts. The author made it an easy passage for the reader to feel as if they were part of Marelo's world. Also, I love dragons and was super excited to have the chance to meet dragons in this short story.
Moreover, I connected with the protagonist, Marelo, an eco-positive character who shows courage, strength, and isn't afraid to speak up on her views of her world and society. The relationship development between her and her friend Bandor evolved in an even flow throughout the story, and the tension in their dialogue kept me intrigued, wanting to find out more about the mystery behind each of the characters. Bandor cares deeply for Marelo but is challenged by her strong opinions. Will he learn why she is adamant about her views of the world they live in? And what will happen if they encounter the mythological water dragons?
There is a good twist in the story, and I won't spoil the surprise, but it is worth unwrapping. Readers who like a good short story that includes fantasy and romance will enjoy Marelo.
Author links:
Website: https://eileentroemel.com/
Twitter https://twitter.com/EileenTroemel
Facebook https://www.facebook.com/EileenTroemelAuthor/
Instagram https://www.instagram.com/eileentroemel/
LinkedIn https://www.linkedin.com/in/eileen-troemel-6667825b/
MeWe https://mewe.com/i/eileentroemel
Goodreads https://www.goodreads.com/author/show/7868345.Eileen_Troemel