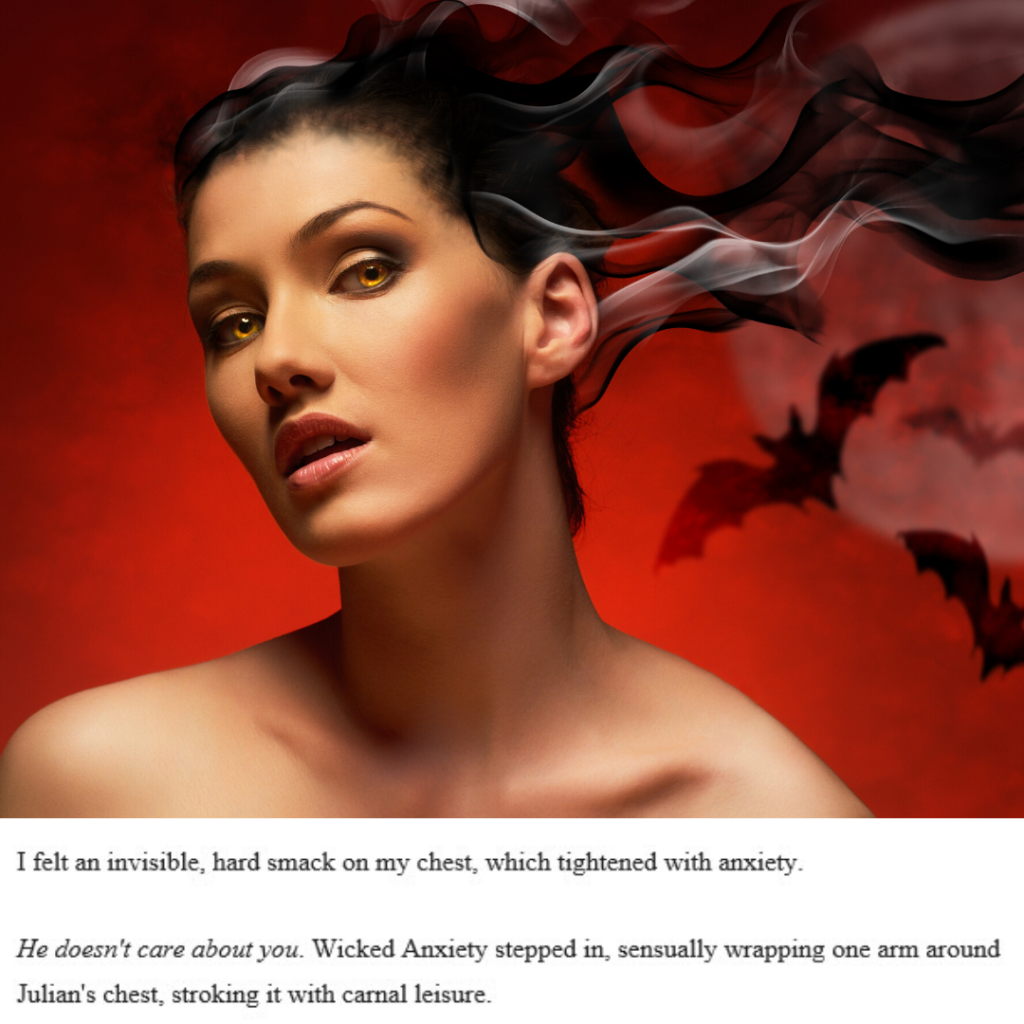 Text above: Excerpt from my upcoming novel Lessons on Seduction.
One of the things I enjoy most about writing is using tropes. It's what makes my heart flutter, falling deeper in love with the stories I write. It's part of what inspires me to breathe life into my work.
So, what is a trope?
The Oxford Dictionary defines a trope as "a figurative or metaphorical use of a word or expression."
The American Heritage Dictionary goes a step further to describe in more detail the meanings of a trope:
1. A figure of speech using words in nonliteral ways, such as a metaphor.
2. A word or phrase interpolated as an embellishment in the sung parts of certain medieval liturgies.
3.a. A theme, motif, plot, or literary device that commonly recurs within a genre or work of fiction, especially when considered clichéd: "Finding the corrosion under the waxed-and-polished chassis of small-town America is itself an old trope" (James Poniewozik). b. An often recurring idea or image: "In our conversations, there was a running theme, a trope, of economic havoc, of drowned cities, of time running out" (Jon Gertner).
Did you know?
The word "trope" originates from the Latin tropus, from Greek tropos, turn, figure of speech.
Types of tropes
Metaphor – a figure of speech in which a word or phrase literally denoting one kind of object or idea is used in place of another to suggest a likeness or analogy between them (as in "drowning in money").
Hyperbole – exaggeration (such as "mile-high ice-cream cones").
Litote – a figure of speech in which an understatement is used to emphasize a point (e.g. "this dress is not too shabby" with regard to admiring a dress).
Antanaclasis – a single word, but with a different meaning each time; is a common type of pun (e.g. "Your argument is sound, nothing but sound." — Benjamin Franklin). Oh, Ben Franklin's comment made me laugh!
Allegory – using symbolic fictional figures and actions of truths or generalizations about human existence to express a message. It's also a story, poem, or picture that can be interpreted to reveal a hidden meaning, typically a moral or political one. Simply put, it's a symbol.
The above-mentioned tropes are just a few types. Other tropes include irony, oxymorons (e.g. "a bittersweet experience"), and synecdoches (e.g. "suits"). The television show Suits is one of my favorite binge-watches, by the way.
Try it in moderation
Don't you just love tropes? Can you feel your story come to life with the use (but not overuse) of tropes?
Try your hand at a couple of these literary tropes and weave them into your story. Get passionate about it and let your tropes become an evocative and powerful tool to tell your story.
Remember, don't go overboard; you want to keep the purple prose monster away. There's no need to be extravagant or flowery to disrupt your story flow. Nobody wants to be bored to death.
Readers want to read a good plot and get to know your characters. Use tropes to captivate readers, not to drown them. 😉
I'll leave you with a snippet of one of my favorite films, Dead Poets Society, directed by Australian director Peter Weir—known for his work on films such as Gallipoli, Picnic at Hanging Rock, The Truman Show, and The Year of Living Dangerously (which inspired me to become a journalist at a young age).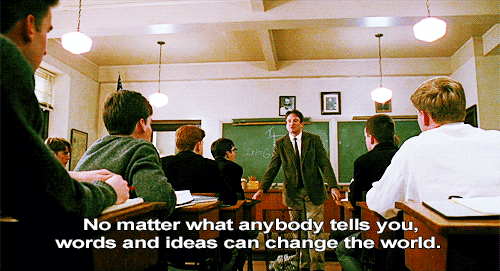 Sources: