The Cowboy Desire country romance anthology of short stories, from sweet to erotic, has received the Gold Award in the Literary Titan Book Awards!
Congratulations to all the authors and the book's publisher Black Velvet Seductions for this well-deserved achievement.
Book link: https://amzn.to/2LmdUhD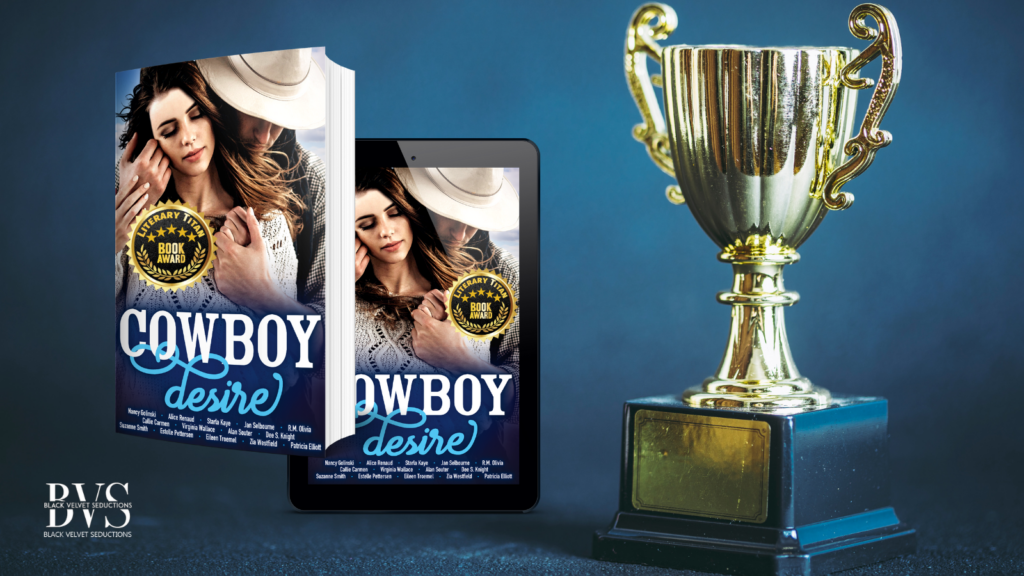 What are the Literary Titan Book Awards?
The Literary Titan Book Awards are awarded to books that have astounded and amazed the judges with unique writing styles, vivid worlds, complex characters, and original ideas. These books deserve extraordinary praise and the judges are proud to acknowledge the hard work, dedication, and writing talent of these brilliant authors.
Why did Cowboy Desire win the Gold Award?
The Gold Award is bestowed on books that the judges found to be perfect in their delivery of original content, utilizing fresh themes to convey innovative ideas, and deftly uses elegant prose to transform words into expertly written literature.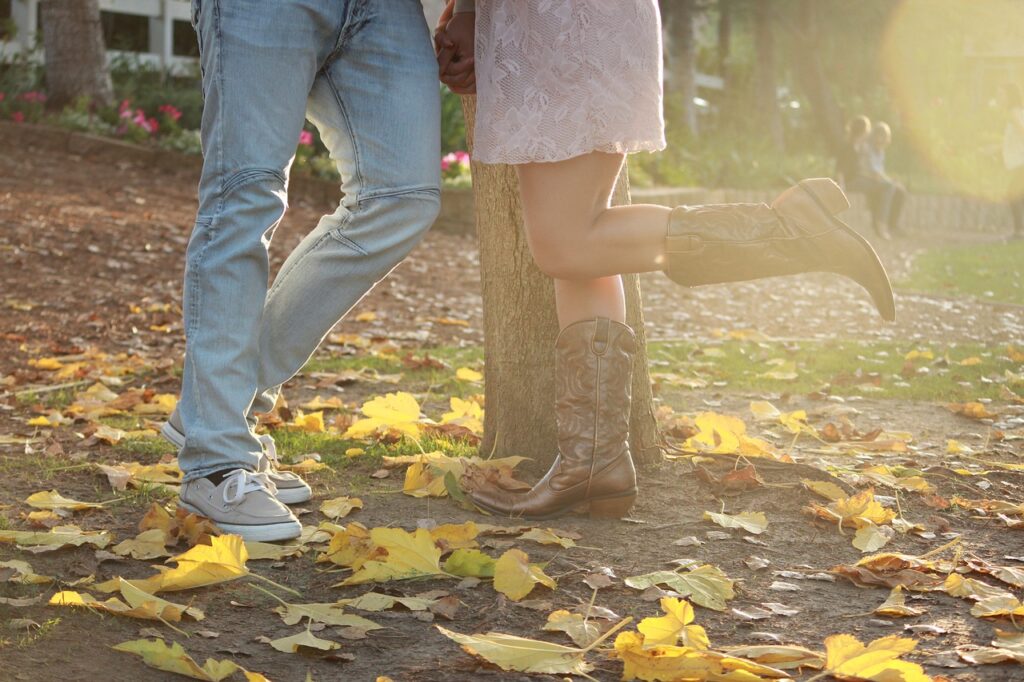 What is the Cowboy Desire anthology about?
Cowboy Desire is an eclectic assortment of short stories.
It offers fourteen stunning short stories, including contemporary, historical, fantasy, and even outer space romance.
These fourteen authors provide a range of sweet to sexy stories all with a Western cowboy theme. They feature strong men and women battling the weather and dangerous terrain, here on earth and in outer space.
The collection is as diverse as the authors who wrote them. Here's a chance to discover new talented authors and the characters they create. Within these pages, there are blends of tender, often moving, thought-provoking, and downright sexy stories.
The book is available as an ebook (Kindle), paperback, and on Kindle Unlimited.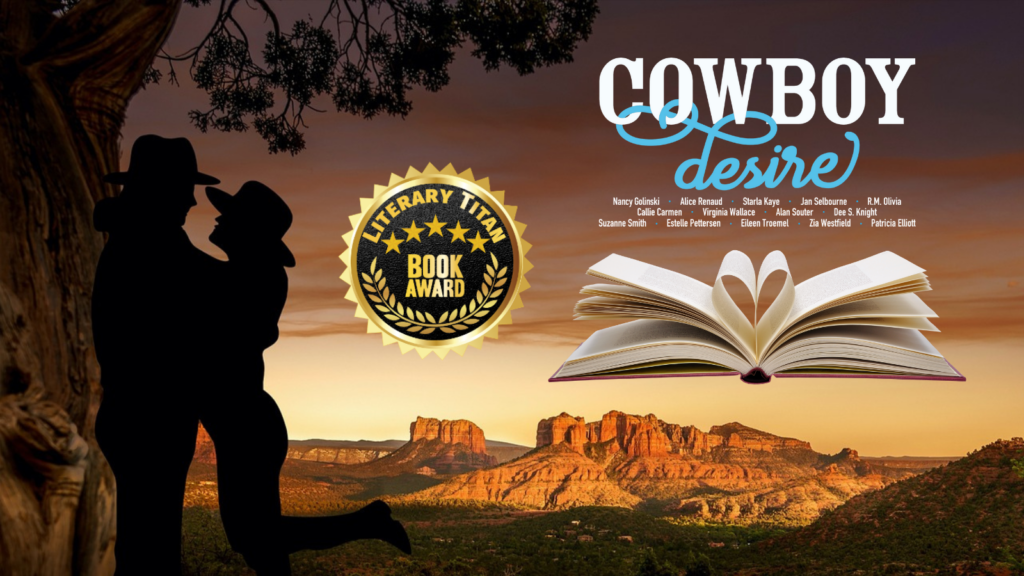 About the Authors
The authors come from diverse backgrounds (from North America to the UK, Europe, and Australia), with unique writing styles and different ways of storytelling. You can check their Amazon profiles here: