Read about my recommended top 5 romance books with a thrilling plot on Shepherd.com.
Shepherd is like wandering around your favorite bookstore but reimagined for the online world. It makes online book browsing fun!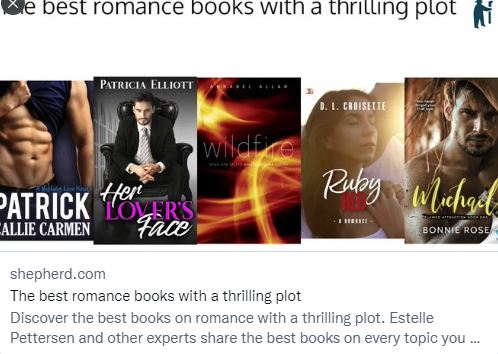 Why do I, a romance author, like books with thrilling plots?
It probably comes from my childhood days of being a Scooby-Doo fan—I loved the thrill of guessing the mysteries behind each character and the villain being unmasked.
Do you like thrilling romances with twists and surprises, keeping you on your toes from start to finish? Feel free to check out the recommended books on Shepherd.com.
>> The best bad boy romances with happy endings