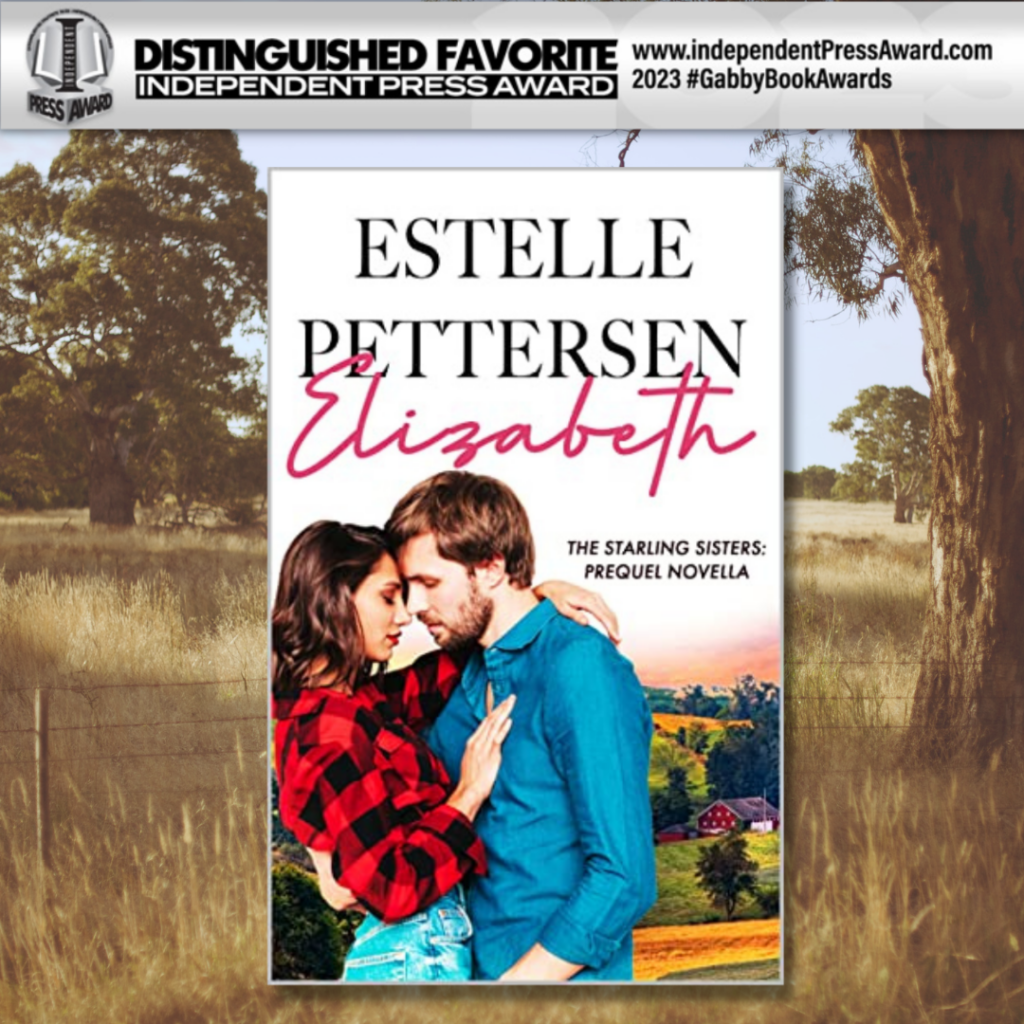 Estelle Pettersen, author of Elizabeth: The Starling Sisters: Prequel Novella, published by Magnolia Blossom Publishing, receives national recognition through the INDEPENDENT PRESS AWARD®!
The INDEPENDENT PRESS AWARD recognized Elizabeth: The Starling Sisters: Prequel Novella by Estelle Pettersen in the category of Romance as a distinguished favorite.
The competition is judged by experts from different aspects of the book industry, including publishers, writers, editors, book cover designers and professional copywriters. Selected IPA Award Winners and Distinguished Favorites are based on overall excellence.
Elizabeth: The Starling Sisters: Prequel Novella, is a contemporary romance novella set in the Australian outback. Newsday Australia reporter Elizabeth Martin seems to have it all. Until her boss gives her an ultimatum that will change her future.
It's 1996 and Elizabeth has to choose: work for six months at a country newspaper, Maranoa Herald, or lose her job. Convincing herself this is just another stepping stone, Elizabeth leaves the city and her fiancé, lawyer Paul Ricci, for a small town in rural Australia. Despite the scorching heat and pests, Bandara holds a charm of its own—Keith Starling, a handsome farmer with sky-blue eyes and a spellbinding smile.
What happens when Elizabeth returns to the city and discovers what Paul's been hiding from her? Will she choose her career or everlasting love in the country with Keith? Elizabeth is the prelude to the Starling Sisters series.
In 2023, the INDEPENDENT PRESS AWARD had entries worldwide. Authors and publishers from countries such as Australia, Canada, Germany, India, Japan, Norway, Scotland, and South Africa, participated.
Books submitted included writers based in cities such as Atlanta to Los Angeles; London to Nova Scotia; from Cape Town to Mumbai; from Albuquerque to New York City as well as others.
"We are proud to announce the winners and distinguished favorites in our annual 2023 INDEPENDENT PRESS AWARD. This year included an array of quality and diverse independent books," Olczak said. "Independent publishing is pushing on every corner of the earth with great content. We are thrilled to be highlighting key titles representing global independent publishing." said awards sponsor Gabrielle Olczak.
For more information please visit independentpressaward.com; and to see this year's list of IPA Winners and Distinguished Favorites, please visit the website pages:
2023 WINNERS: https://www.independentpressaward.com/2023winners
2023 DISTINGUISHED FAVORITES: https://www.independentpressaward.com/2023df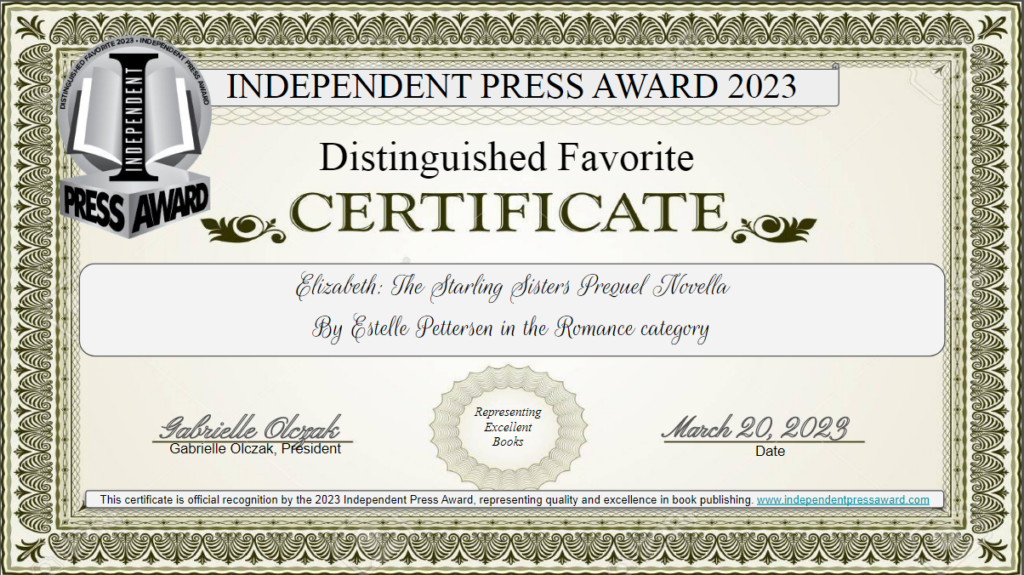 About the author
Estelle Pettersen is an Australian/Norwegian author and former journalist whose romance stories explore empowerment, freedom, and finding one's strength. She has a Bachelor of Arts degree, majoring in Journalism and Psychology, from the University of Queensland, Australia. Her second degree is an MBA from Queensland University of Technology, Australia. She is a member of Romance Writers of Australia and is passionate about history, languages, cultures, traveling, food, and wine. She is happily married and living in Norway these days.