I enjoyed writing Flowers for Kate, a short story about a fictional character named Kate Calloway, who seeks true love in the late 1980s. No, her love interest is not a dashing man, but Dahlia, a stunning woman who would make your mouth water with desire.
The story is part of the Rainbow Desire anthology published by Black Velvet Seductions.
What is the story about?
It's 1988, a decade after video killed the radio star. Disco's out of fashion, and pop music dominates the dance floor.
At twenty-two, Kate Calloway is a bangle-loving university student finding her way in life with her friends. She's allergic to pollen and hates flowers until she meets the mysterious Dahlia, a florist who takes her breath away.
Kate wants Dahlia, but does Dahlia feel the same for Kate? Will they forge an unbreakable bond of love, or will circumstances tear them apart?
>> Find out in this short story about finding true love.
How did I feel about writing an LGBTQ+ romance?
It was an incredible experience! I felt so free writing the story, and the flow was amazing – everything went smoothly. Flowers took an unexpected and eerie turn, with a surprising twist about 80 percent into the story when I was writing it.
I've written about characters who are heterosexual, pansexual, and bisexual, but Kate was the first woman I wrote about who had zero interest in men. A few people asked me if this would be challenging, but I shook my head and simply got to know Kate – she's a welcoming character, bringing me into her world.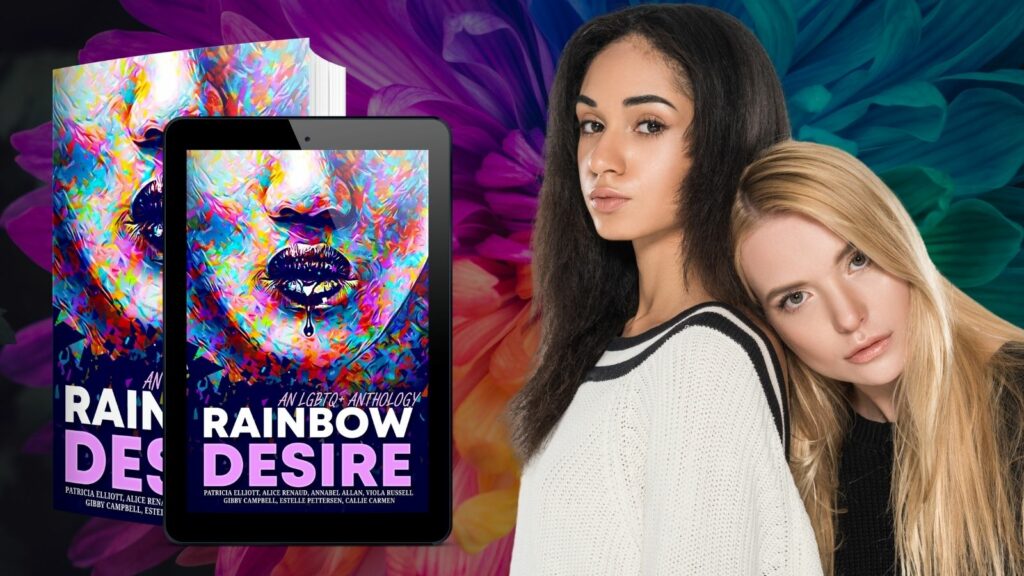 Pushing away people-driven doubt
Despite people-driven doubt on my ability to write Kate's story, I immersed myself in her world as I burned the midnight candle. Of course, there is research in the stories I write (as a former journalist it's important to get your information right). The fun part about going back to 1988 was listening to music from artists/bands such as Bananarama, Eric Carmen (remember Hungry Eyes from Dirty Dancing?), U2, Cyndi Lauper, and The Bangles.
What message does Kate bring?
Kate brings a message of empowerment (of course! It wouldn't be me writing any other way), hope, and friendship. And, love is a given – always in my stories.
Kate showed me the power of friendship and how our friends can be the family we need in times of trouble. However, we need to pick our friends carefully – the true diamonds from the fairweather friends. You learn who your real friends are when you put yourself first – your physical and emotional health. Kate can count on three friends (Andy, Frances, and Jasper) who are her family by choice. Friendship works both ways, and she proves to be a loyal friend from start to end.
Friendship is such a powerful gift and we must always treasure our true friends.
Anyway, that's it from me. You can preorder your ebook copy of Rainbow Desire, published by Black Velvet Seductions.
Book links:
I'll leave you with an awesome tape mix – Guardians of the Galaxy, which features songs from the 70s, 80s, 90s, and early 2000s – whichever decade you fancy. Yes, I'm a Marvel comics fan. 😉